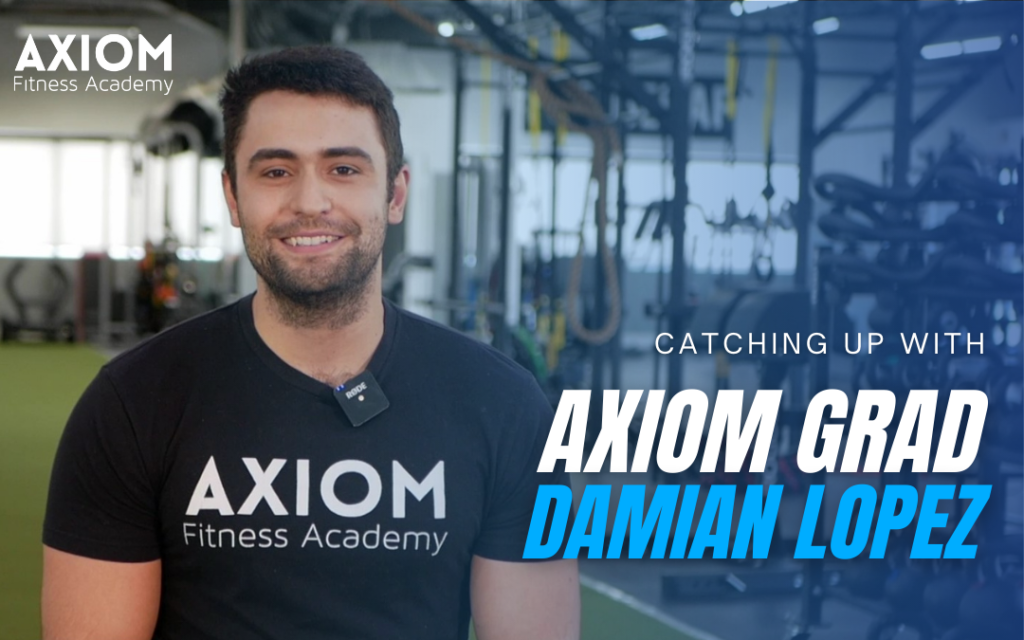 "Where Are They Now" is an on-going blog series where we highlight and interview past Axiom Fitness Graduates about their career journey since leaving the Academy. They share lessons learned, career insight, and how they've used their Axiom education to become true changemakers.
Damian graduated from our Axiom Certified Personal Trainer prep course in 2018. Since then he has spent 2.5 years at IntensityX3 Kickboxing helping his clients become a better version of themself. He runs kickbox training, group training, 1 on 1 training, and corrective exercise.  
Damian is a down to earth guy who has a passion for listening, connecting, and being present with clients to make sure he can help them become their best self. He recently sat down with Axiom Co-Founder, Joe Drake, to answer a couple questions and talk about his journey since graduating from the Axiom Fitness Academy and getting certified.
In this video, Damian shares:
How helping and connecting with other people fulfills him

Why he chose a career in the fitness industry

Why listening to a client is an important piece to being a great trainer

How proud he is to see the Axiom community making the world a better place
Curious about how you can start a new career in fitness? Click here to chat with an Axiom Fitness Academy advisor.