The Axiom Fitness Academy helps new and aspiring fitness professionals achieve long-lasting and lucrative careers through hands-on training and expert guidance.

Navigating the fitness industry isn't easy. We know because we've been doing it for almost two decades.
Our mission is to create more confident and successful personal trainers that are capable of changing lives in a society where health is rapidly declining. By working with instructors that have decades of in-the-trenches experience, our graduates are able to learn applicable skills faster, make fewer mistakes, and accelerate the success of their careers.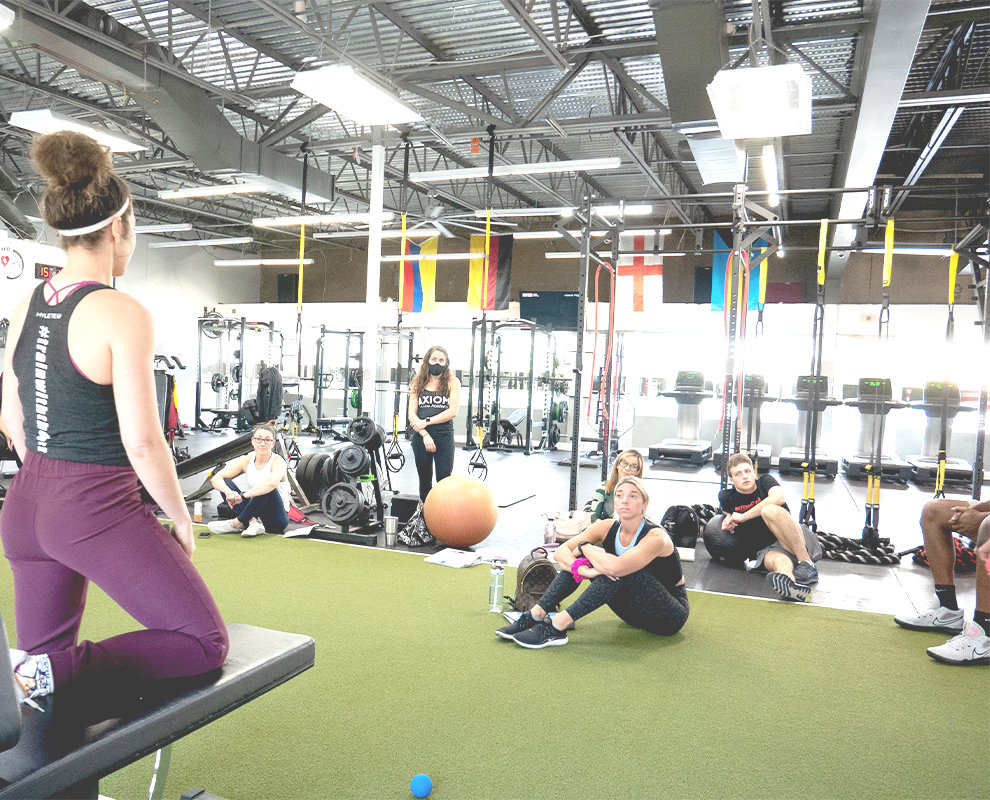 our
story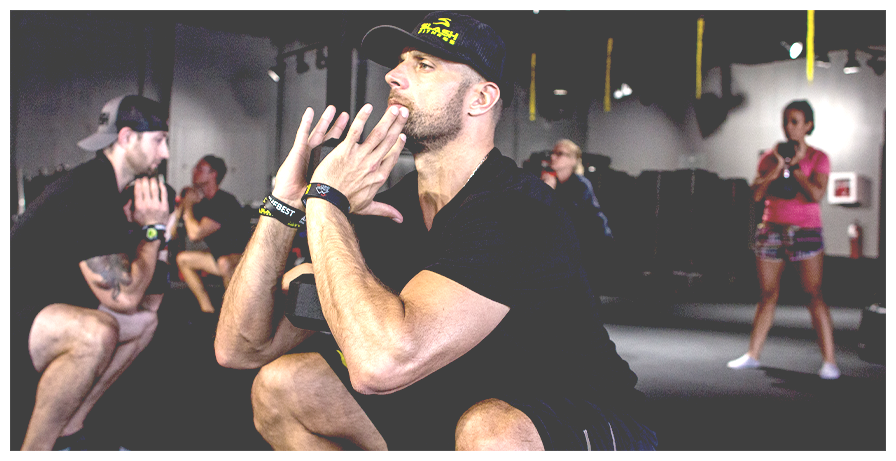 Co-founder Joe Drake started the Axiom Academy in 2015 to help new personal trainers avoid making all the same mistakes he did. He realized that the traditional path to success was not optimal.

Most personal training education is focused heavily on the science, but often lacks the practical application. Joe envisioned a learning environment taught by trainers and for trainers that would prepare students to be able to walk into a gym right after graduating and kick off their career with confidence.

With over 40 years of combined experience, we're a group of passionate professionals committed to the success of our students.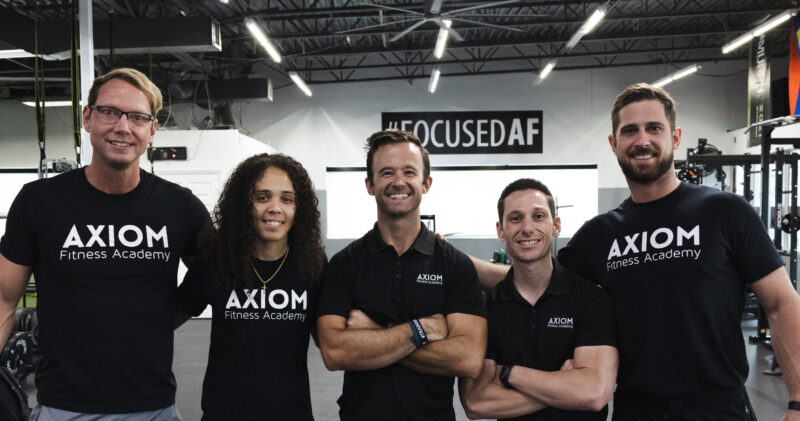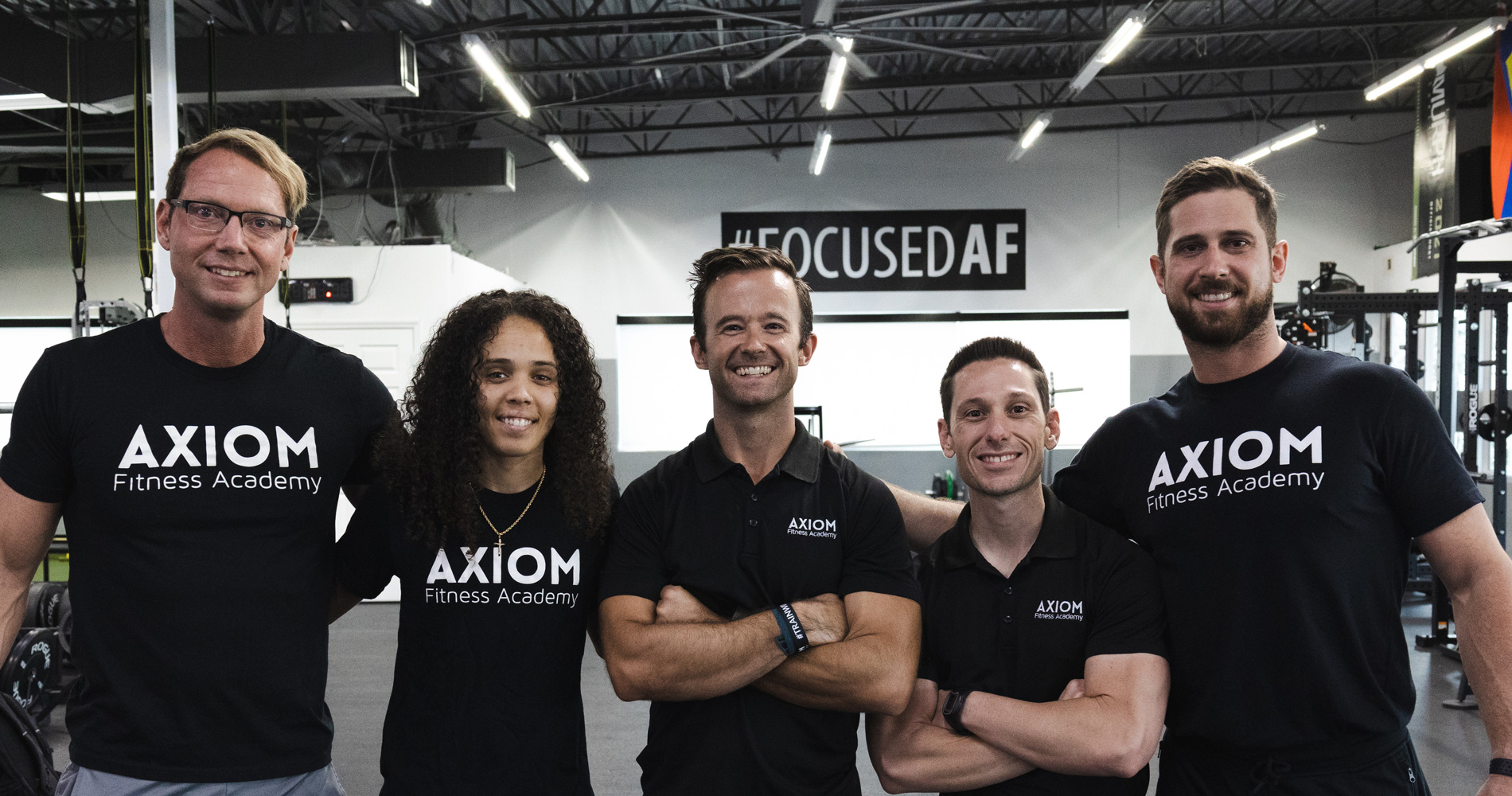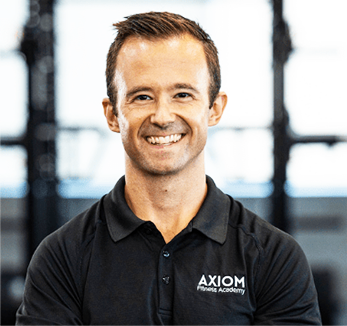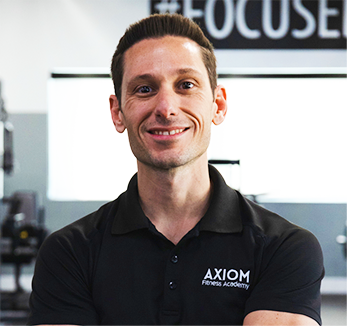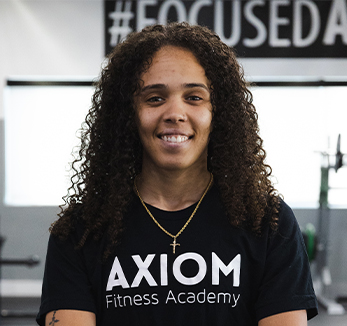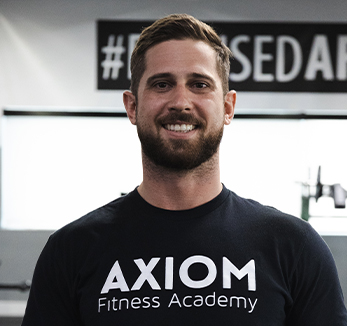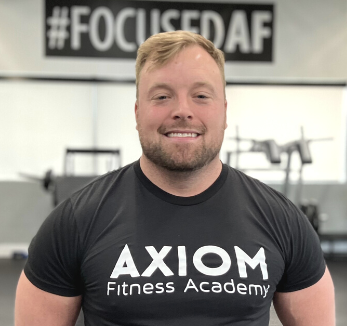 Co-Founder and Master Instructor
Joe Drake
Joe Drake has worked in nearly every setting in the fitness industry in his 15+ years as a fitness professional. His experience includes roles in multiple environments including the university setting, high end trainings, gym ownership and management, and international fitness education. In addition to being the CEO of Axiom Fitness Academy, he still works hands-on with clients and consults for industry brands like Technogym and the NSCA.
As a personal trainer in the industry since 2006, Joe has been fortunate enough to train with clientele ranging from collegiate athletes, CEO's, mothers, and beyond. Along with a long list of certifications including NASM, ACSM, NSCA & ACE, Joe also has his Masters in Exercise Physiology and is a well respected resource and mentor for fitness pros in the South Florida community.
COO and Marketing Director
David Crump
David Crump is an entrepreneur, fitness business consultant, and NSCA certified personal trainer. Since entering the fitness industry in 2006, he has climbed the ranks of corporate management, opened multiple fitness facilities, and helped hundreds of clients improve their lives. Crump has been featured in PFP Magazine, The Personal Trainer Development Center, and is the former business development columnist for the NSCA Personal Training Quarterly.
As the COO of Axiom, David handles most of the marketing and back end operations of the academy and he is currently finishing his Bachelor's degree in Business and Organizational Leadership at Valencia College.
Marketing Specialist
Myriah Troutman
Originally from Pennsylvania, Myriah moved to Florida in 2016 to study psychology and play division 2 soccer at Nova Southeastern University. At NSU she worked at the school gym and spent time as the Vice President and community engagement chair of the Student Athletic Advisory Committee.

Through her years as an athlete, Myriah has grown to love the fitness industry and wants to give back to it as much as it has given her. She believes a healthy body helps to create a healthy mind and hopes to use her degree to relay that message to others.

Myriah holds a Bachelor's degree in Psychology from Nova Southeastern University and is currently studying to take her NASM-CPT exam.

Kettlebell Instructor
John Binford
John Binford has over 10 years working in the fitness industry as a personal trainer and gym owner. He has advanced certifications in non-traditional fitness methods such as kettlebells and maces and demonstrates a profound love for movement.

​John holds a Bachelor's degree in Exercise Science from Florida Atlantic University as well as multiple certifications in different areas of fitness. He is the owner and operator of Atlas Fitness and Performance in Boca Raton and is a well-respected member of the local fitness community.
Course Instructor
Kevin Mullins
Kevin Mullins, CSCS*D is a fitness professional with over a decade of experience coaching clients, teaching classes, and educating fellow trainers with some of the premiere brands in the industry.
A two-time Men's Health Magazine: Next Top Trainer, Kevin currently manages the STRIVERS x The St. James fitness app, is an Instructor for AXIOM Fitness Academy as well as a Master Instructor for the Pain-Free Performance Specialist Certification. Kevin is known for "simplifying the fitness noise for trainers and clients alike".
You can learn more at KevinMullinsFitness.com
Not sure if the fitness industry is right for you or how to take the next step?

Our advisors are professionals working in the field that have experience in all facets of fitness. Whether you want to be an independent personal trainer, gym owner, or fitness educator, we can craft a detailed career plan for you and expedite your path to success.