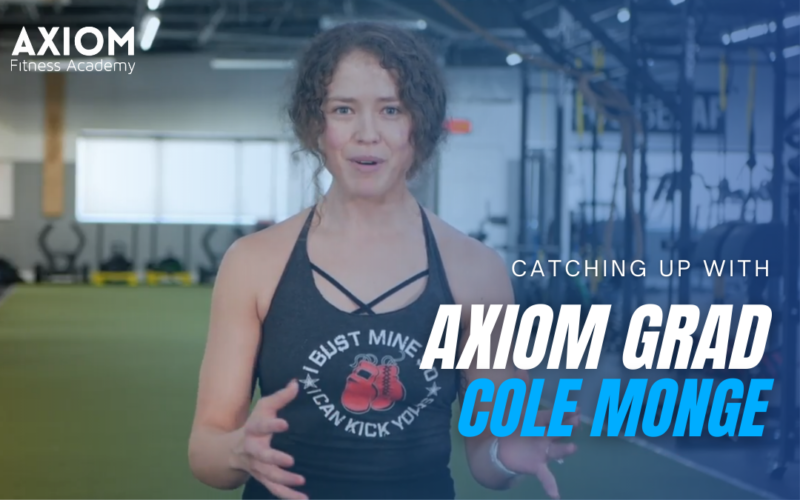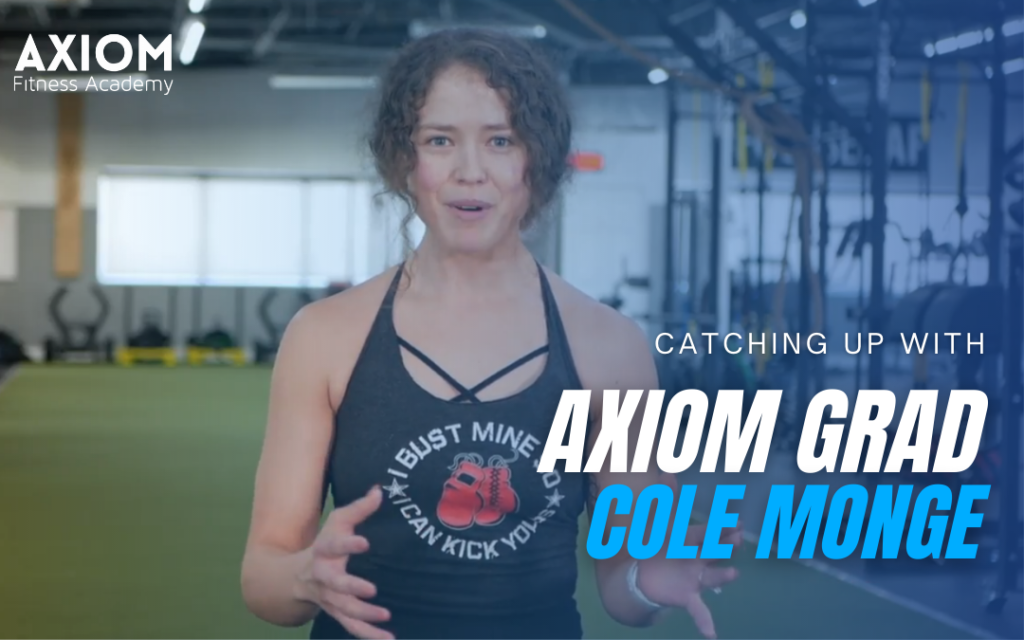 "Where Are They Now" is an on-going blog series where we highlight and interview past Axiom Fitness Graduates about their career journey since leaving the Academy. They share lessons learned, career insight, and how they've used their Axiom education to become true changemakers.
Cole graduated from our Axiom Certified Personal Trainer prep course in 2018 and has become a popular trainer and force to be reckoned with. Since graduating, she has become a personal trainer and class instructor at Intensity IX3 where she built a strong clientele.
Cole is one of the sweetest people you'll ever meet and has overcome significant adversity in her life which led her to fitness. She recently sat down with Axiom Co-Founder, Joe Drake, to answer a couple questions and talk about his journey since graduating from the Axiom Fitness Academy and getting certified.
In this video, Cole shares:
How her disordered eating brought her to fitness

What she loves about training clients and how she views that responsibility

The way that the Axiom Fitness Academy impacted her career

What advice she'd give to other people pursuing fitness as a career
Curious about how you can start a new career in fitness? Click here to chat with an Axiom Fitness Academy advisor.