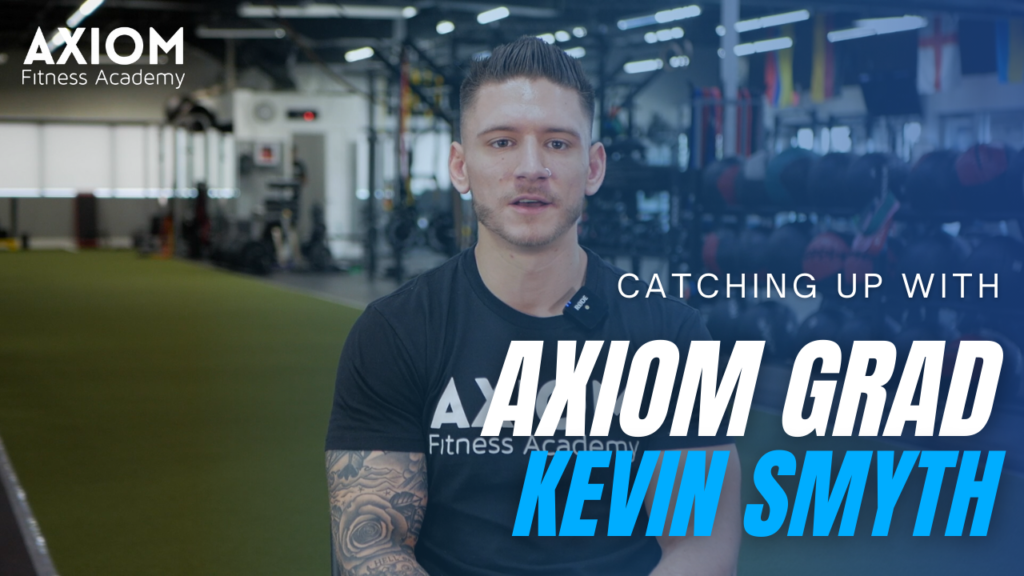 "Where Are They Now" is a brand new and on-going blog series where we highlight and interview past Axiom Fitness Graduates about their career journey since leaving the Academy. They share lessons learned, career insight, and how they've used their Axiom education to become true changemakers.
Kevin just graduated from our Axiom Certified Personal Trainer prep course 6 months ago and his career has taken off like a rocket ship. Since then, he has become an intern at Barwiss where he works with professional athletes and it has given him the confidence to start picking up his own clients.
Kevin is a true success story of someone who is following their passion and living their purpose. He recently sat down with Axiom Co-Founder, Joe Drake, to answer a couple questions and talk about his journey since graduating from the Axiom Fitness Academy and getting certified.
In this video, Kevin shares:
What drew him into the fitness industry

How he's started working with professional athletes just 6 months after getting certified

His style of training and why his clients love it

The way he is using fitness to transition out of his traditional full-time job

What advice he'd give to other people pursuing fitness as a career
Curious about how you can start a new career in fitness? Click here to chat with an Axiom Fitness Academy advisor.