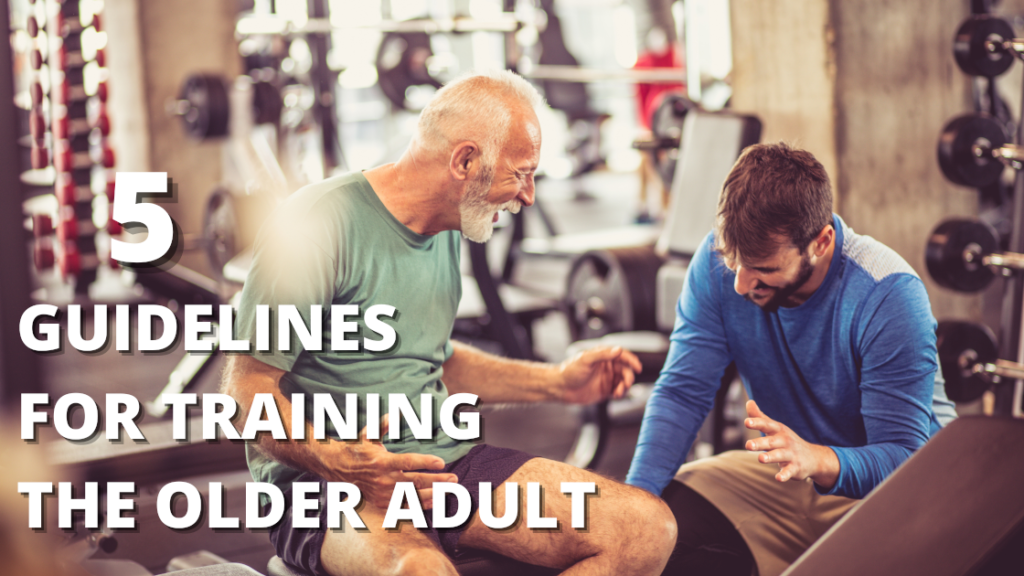 When most people think about becoming a personal trainer, they see themselves training housewives, athletes, and the typical office worker. However, one of the largest (and growing) populations of training clients is the older adult.
Categorized as those 65+ years old, these aren't yesterday's senior citizens. They are a group of aging adults who are keen to extend their lifespan, starve off the aging process, and make sure that their last years are some of their best. In addition to their motivation, they also have the disposable income and time to dedicate to achieving their goals.
While they are fantastic clients to work with, it's important to understand that just like any other population, there are nuances to training these clients and guidelines you most follow for success. In fact, the older adult client often has particular limitations and tendencies that you need to know how to handle in order to keep them safe and lead them to the promised land of function beyond their fifties.
In this article, Robert Linkul, one of the nation's leading experts on training the older adult, outlines the 5 most important guidelines for training this population and gives practical advice for trainers who wish to help the clients find the fountain of youth in their later years. Read on to learn his secrets and prepare yourself to change the face of what the aging process looks like.
Rule #1 – A Movement Observation Is a Must
Much like working with any other client, it's important to determine what a client can and cannot do. However, the older adult typically has two areas that often lack good function: the shoulders and hips.
In this video, Robert discusses and demonstrates his two favorite assessments for these common areas of issue.
Rule #2 – Understand Common Limitations
After 60 or more years of living life, it's pretty likely that most older adults are going to have at least 1 or 2 different movement limitations that need to be considered when training. Perhaps the two most common limitations for the older adult are limited overhead mobility and reduced range of motion at their hips.
In this video, Robert explores these limitations and shares his strategies to improve or work around these issues.
Rule #3 – Master the Movements That Matter
The most important aspect to training the older adult is to improve activities of daily living with pain or discomfort. This means mastering the foundational movements that they are likely to perform every single day. Picking things up, bending the knees, and other basic movements are critical to success.
In this video, Robert demonstrates the key movements older adults need to master and the exercises that allow them to train them.
Rule #4 – Train the Body AND Brain
As people age, their cognitive ability tends to decline. Exercise challenges the muscles, but it also challenges the neurological system including the brain. That means having better brain activity generally allows better exercise efficiency and reaction ability.
In this video, Robert shares his two favorite ways to include brain training into workouts with older adults.
Rule #5 – Make It Fun
Just like any other training population, the older adult likes and needs variety. By making the workouts fun it's much easier to keep clients engaged and wanting to keep coming back for more. 
Not sure how to make sessions fun? In this final video, Robert explains his favorite techniques to keep his workouts fresh and fun.

About The Author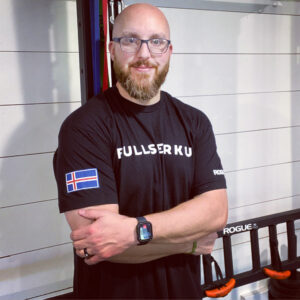 Robert Linkul is the owner of TOA (TrainingTheOlderAdult.com) a personal training studio and online continued education provider for fitness professionals in Shingle Springs, California. Robert is an internationally-known continued education provider for fitness professionals with his area of expertise being in resistance training strategies for the Older Adult with physical limitations and/or decreased quality of life. Linkul has his master's degree in personal training, is the NSCAs 2012 Personal Trainer of the Year award winner and a 2017 NSCA Fellowship inductee.