Save Hours of Time and Deliver Killer Training Sessions by Swiping These Free Training Templates
Let's be real, creating killer programs for clients can take a lot of time. While it's undoubtedly important, you don't want to spend hours building each program when there's a faster and simpler way.
You need your own training templates – a quick and easy way to craft training programs that you can customize for each client without starting from scratch every time.
The best part is that you don't even have to create your own because we're giving you our templates for free.
Simply pop your name and email in below and you'll be set!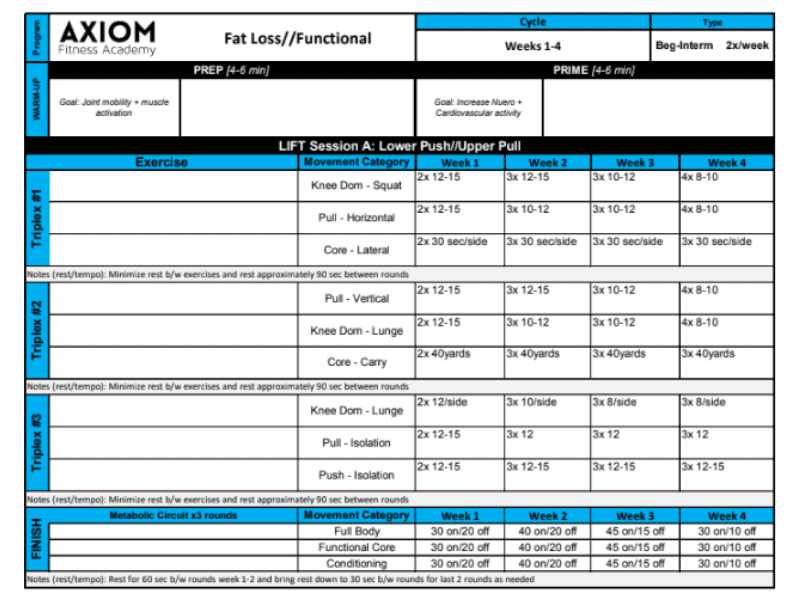 You're literally just one step away from being able to create perfect training programs for your clients in just minutes.
Here's what you'll get FREE immediate access to by entering your info below:
Blank 2 day/week training template sheets so you can plug in your favorite exercises to use with your clients
1 complete program that you can run as-is with clients and a full explanation video that details how/why the program was created
25-minute training template video lesson so you can master the art of using templates or create your own
20 video breakdowns of each exercise included in the sample program so you know how to coach each perfectly
Enter your name and email to get immediate access today!