Enter and Compete To Win Your Dream Job

You'll Get $4000 Worth Of Goodies And Kickstart The Career In Fitness That You've Always Wanted
It's that time of the year again and we're doubling down on our holiday gift giving!
Last year we gave away one opportunity to win a shot at getting everything needed to pursue a dream job in fitness. This year, we're doing it even bigger by choosing TWO people to win our grand prize. That's right, we're clearing the path to a career in personal training by giving away all the things ($4000 worth of  stuff!) you'll need to succeed for FREE.
Everything you need to become a certified personal trainer and start a fresh career in the fitness industry is included in this giveaway. In just 6 months or less you could become a successful personal trainer working with clients every day and completely free of cost!
Don't miss this is a once-in-a-lifetime opportunity. Enter the contest today!
Let Us Help You Close The Gap
Want to have a career in fitness where you get to change lives for a living but don't know where to start? No problem, we got you!
The Axiom Fitness Academy has a long history of helping aspiring personal trainers close the gap when it comes to acquiring the knowledge and skills to thrive in the fitness industry. Our virtual and hands-on courses take students from beginner to professional in months, not years, and lay the foundation for a lucrative career as a certified personal trainer.
Our students have higher exam passing rates, get better jobs, and learn how to avoid costly mistakes That's what we call the #AxiomAdvantage and we want you to experience it for yourself.
Enter today and you'll have the chance to win free access to all our courses and exclusive benefits!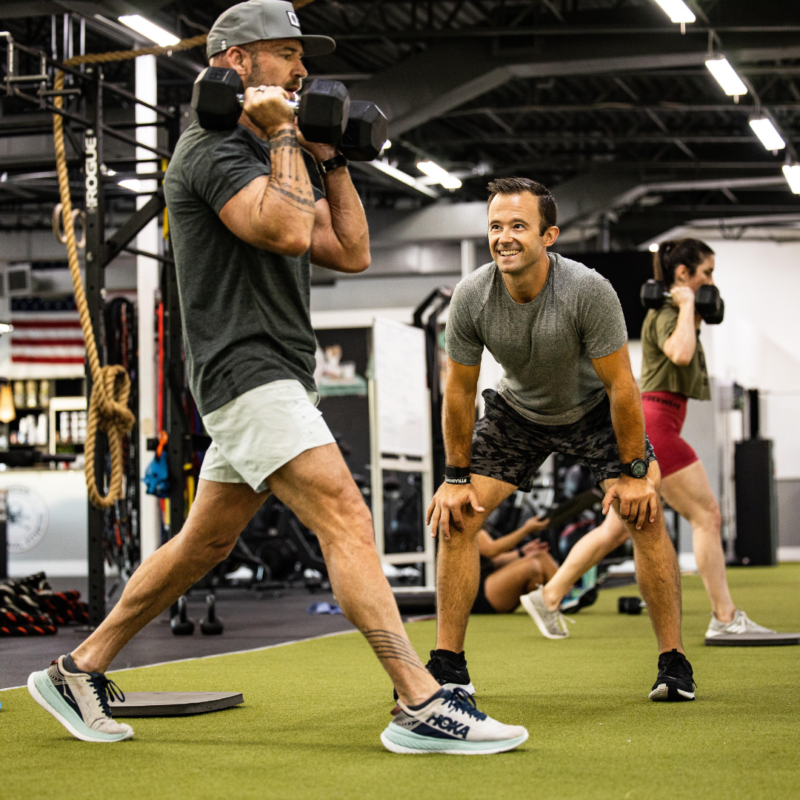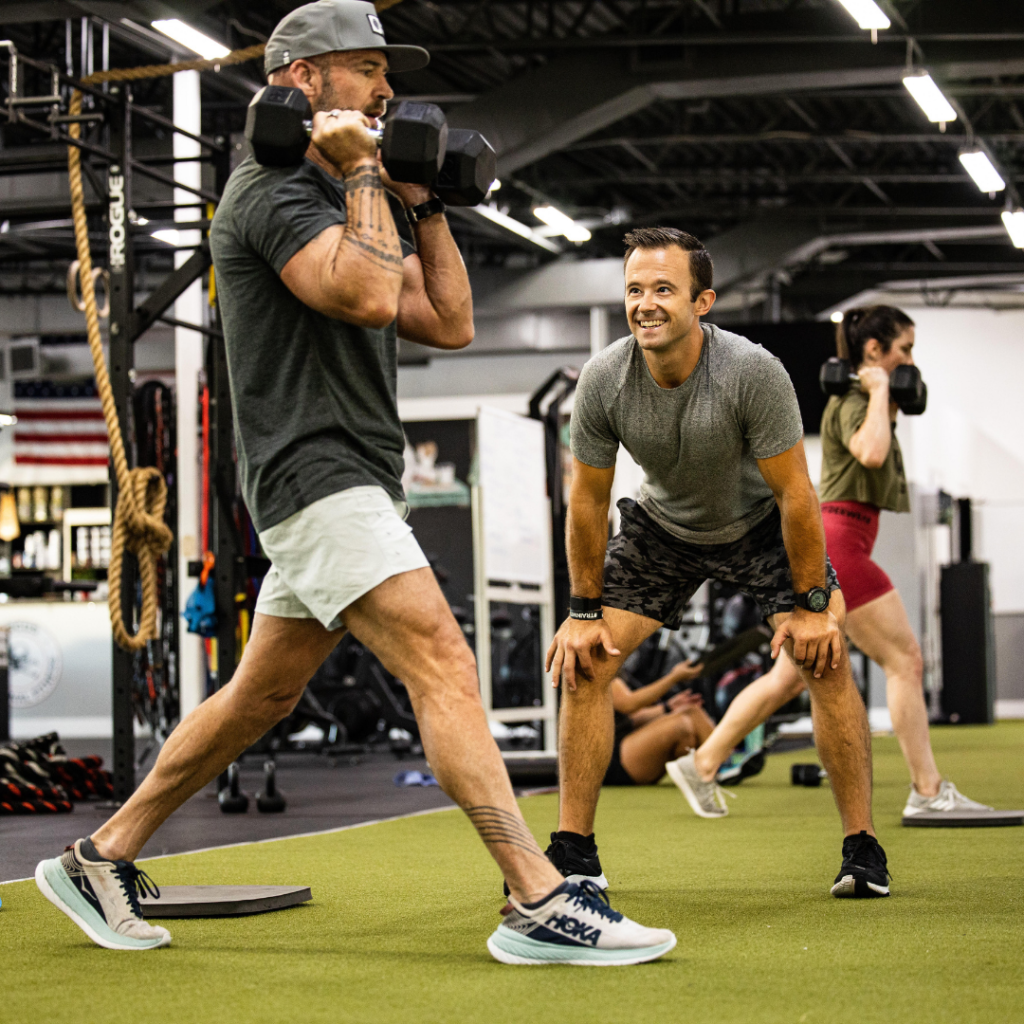 You'll Win $4000 Worth Of Goodies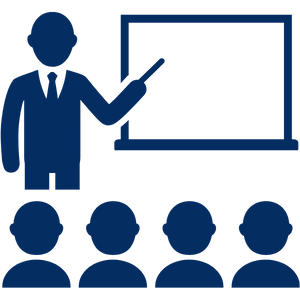 Registration In Our Signature In-Person Or Virtual 10-Week CPT Course
($2000 Value)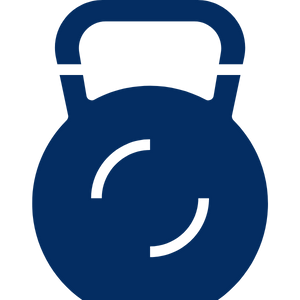 Registration In Our Kettlebell Certification Course
($250 Value)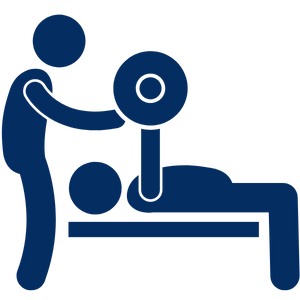 3-Month Private Mentorship And Access To Our 2-Day Immersive Experience
($1500 Value)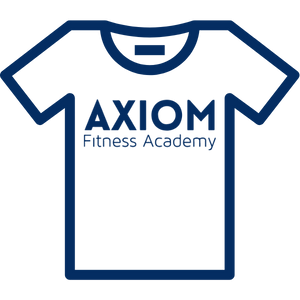 Axiom Fitness Academy Custom Swag Bag and Merchandise
($250 Value)
Participating Is As Easy As 1, 2, 3…
We make it easy for you to participate in the Axiom Dream Job Giveaway. Simply follow the steps below to enter and move one step closer to winning your dream job in fitness!
Step #1 – Enter your information in the form above so we can get you in the drawing.
Step #2 – Check your email and confirm your registration.
Step #3 – Keep an eye on your inbox for all the up to date information from us including the grand prize drawing. You could be 1 of 2 winners!
You can enter the contest anytime between December 1st and December 15th. Then on December 21st we'll broadcast a live drawing and announce the winners.
Don't sleep on this opportunity – enter today!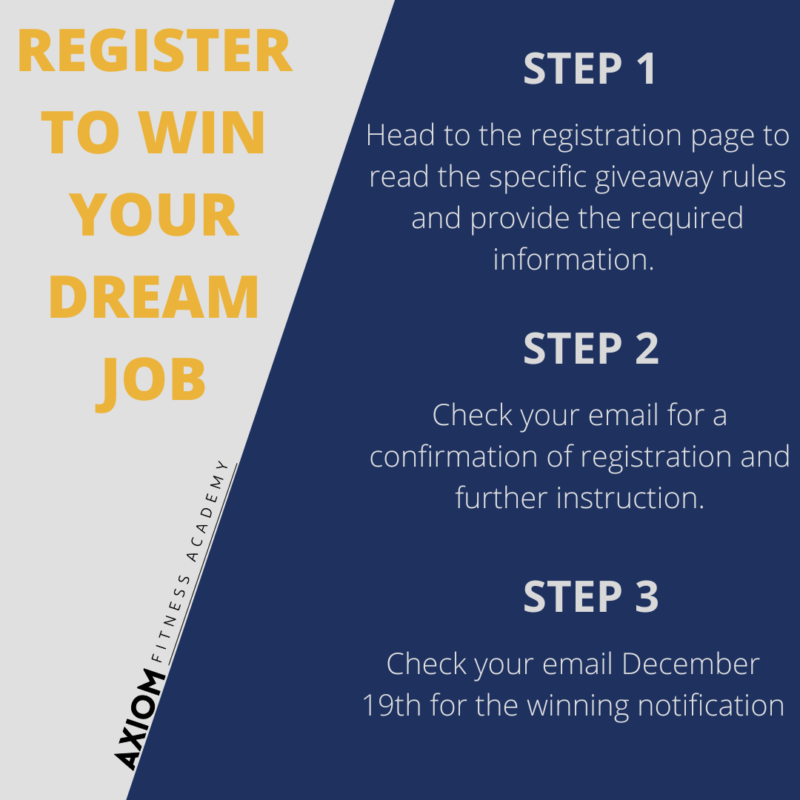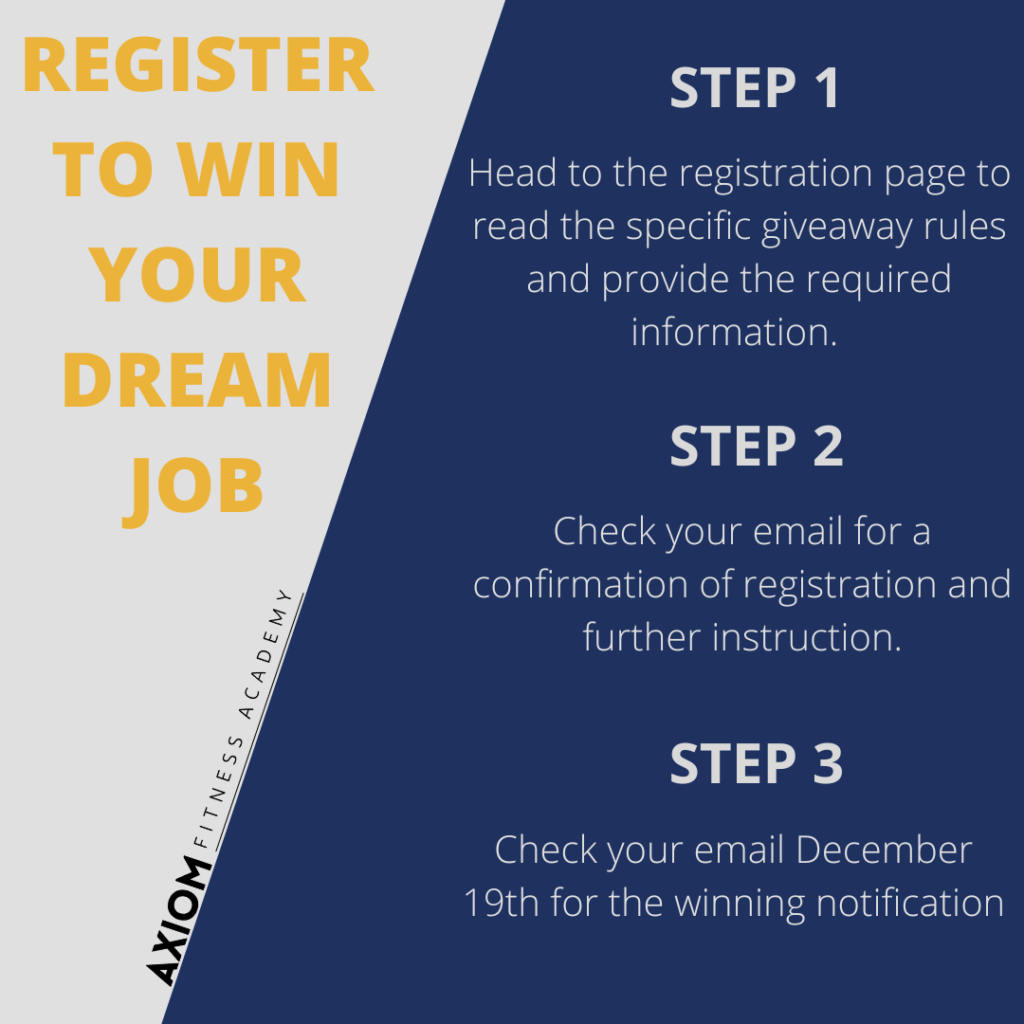 "Axiom played a huge role in my new-found career as a personal trainer with Element Five Fitness Studio. This course allowed me to practice and apply everything as I was learning it, as well as provided real live feedback and coaching (priceless!).

I am beyond proud to be an Axiom grad. I'm confident the real world education I received is going to be extremely valuable in my success as a trainer. Next up is the Axiom Kettlebell certification in December!"
"I have tried many times to get certified on my own, but after going to the Axiom Fitness Academy, I realized that I was missing things that you can only learn hands-on. They have a great team there to help you with everything!

If you're looking for a great place to learn and start your fitness career, I strongly recommend you go check them out. Right after the academy, I was able to start my dream job over at A-FIT personal training studio. I have only been here a month and I am fully booked with clients!"
This Is Your Chance – Don't Miss Out!
It's not easy chasing your dreams, but this is the opportunity that you have been waiting for. You literally have nothing to lose and so much to gain by simply entering the contest participating in the challenges.
The time to take action is now. You don't want to be kicking yourself months from now and be wishing that you had made a move.
Enter your details in the form and take control of your future!